REGISTER at the bottom of this page.
YOGI'S CAVE 2014
Birth of a Vortex Center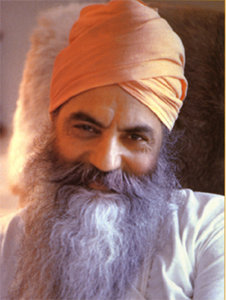 Merging in Your Infinity Through Yogi Bhajan's Energy!
September 20-21, 2014 at Yogi Bhajan's Ranch
In Espanola, NM, just north of Santa Fe, NM
Led by our amazing teacher,
Choose either:
LIVE COURSE in Espanola, NM or
LIVE STREAMING to your computer.
Either way, you get perpetual access to the course recordings!
DETAILS & REGISTRATION are at the bottom of this page.

"Sixty-eight vortex centers manifest,
where the awakened ones place their sacred feet."
From the Siri Guru Granth Sahib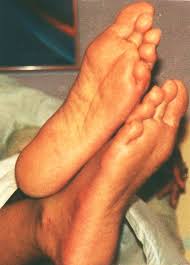 Ancient Yogis tell us that where an awakened Master leaves his physical body, he creates an energetic pathway from this worldly plane to the more rarefied dimensions that others can actually follow!
A vortex center is activated, it holds the imprint of the master's lotus feet which can be accessed by devoted students to transcend the world of mind & body and merge into Totality. It is a very real portal through which grace, consciousness and healing energy constantly flow.
A few days of meditation in such a place enhances the spiritual growth equivalent to many years of meditation. In the past, those who knew this science would travel to such a place to be in this vortex energy. When one sits with an open heart in such a place, one can easily travel on their inner journey of awakening.
Yogi Bhajan's "Ranch" is just such a portal where the imprint of his energetic field is actively transmitting rays of consciousness and grace. When you walk on the "Ranch" here in Espanola, NM, you can actually feel his most sweet, crystalline, powerful and very refined vibrations.
This is where he lived and worked with so many students for so many years. And this is where he left his physical body on Oct. 6, 2004. This is the very place where his individual "soul bride" became one with the Universal Soul, which is referred to as "Urz", the great marriage.
Amandeep Singh and Soul Answer University are honored to join the community at large in recognizing the 10-year anniversary of this great marriage. This year 2014, marks our 2nd "Yogi's Cave" 2-day experience where seekers of the heart come and merge into the ever flowing grace and consciousness of the Master. Here, as devoted students we learn to bow and inflame our hearts with the fire of reverence and gratitude.
Incredible for both practiced yogis of all traditions, and beginners alike!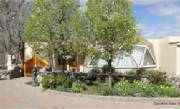 Yogi Bhajan's Dome on his Ranch
"...But those who will believe that I am dead, I shall be dead for them. And those who shall believe that I live, I shall live a hundred times more powerfully, stronger in them than they have ever experienced. With these words I would like to tell you that we have an everlasting, loving, beautiful relationship, here, hereafter, unto infinity, and even beyond that. Believe me. Even if you can't believe it, it is true".
"Answer the Master's call to your Soul and come to Yogi Mela 2014!"
REGISTER at the bottom of this page.

Join us for our
40 Day Meditation on theTratakam Photo of Yogi Bhajan
Aug. 12, 2014 that leads into
"YOGI'S CAVE, BIRTH OF A VORTEX CENTER"
Sept. 20-21, 2014
Click here to see AMANDEEP SINGH'S amazing introduction
to this ancient Yogic practice,
and also get the Tratakam meditation!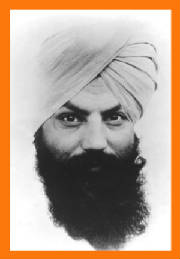 YOGI AMANDEEP SINGH
A Most Gifted Teacher!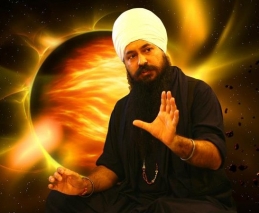 Amandeep Singh is a most remarkable teacher!
As he is guided by the Masters, using wonderful stories, kriyas, and both prescribed and inspired guided meditations, he takes us deeper and deeper into the energy vortex created by Yogi Bhajan. Then amazingly, we are suddenly connected to an incredible experience of our own Divinity!
Amandeep's love of Yogi Bhajan and his teachings are terrifically palpable. Join us to experience all this yourself. Better yet, bring your friends and relatives with you!
Learn more about Yogi Amandeep Singh at www.SoulAnswer.com/Amandeep.html .
For a personal healing session with Amandeep Singh, please go to the bottom of www.SoulAnswer.com/registration.html .
REGISTER BELOW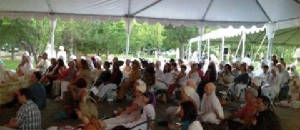 Our course will actually be held on Yogi Bhajan's Ranch in Espanola, NM. We will gather in a large tent, as well as in the area outside Yogi Bhajan's dome where he passed away, the Ranch house where he counseled students, and his Gurdwara (chapel)--all such sacred ground! Be sure to bring your sheepskin, your yoga mat or other material to sit on the grass and flag stones.
To get more information on where to stay and how to get to Espanola, NM, please go to www.SoulAnswer.com/housing_transport.html .
Registration for
In-Person
Yogi's Cave Course
Sept. 20-21, 2014
IN-PERSON COURSE

IN ESPANOLA

Early registration until July 15

$329

July 15 to Sept 19

$354

Sept. 20-21

$374

Perpetual access to recordings are included with registration to the full 2 day in-person course in Espanola.

Single day registration is also available, but access to the recordings is not included.

A $50 deposit now

holds your tuition level,

and then you can make

your own payment schedule!

Cancellation &

Refund policy +

more details

are at

DISCOUNTS

Non-Combineable 10% Discounts for:

IKYTA Current memebers
Students with ID
Seniors 62+, with ID
Full-Time Espanola Ashram Residents
Groups of 2 or more
Immersion Course Students in Espanola

CLICK HERE to get your discount code before you register.

$25 discount for participants returning from Amandeep's other in-person courses in Espanola.

$30 discount on "Avtaars,"Amandeep's 5 webinar course, Aug. 5 to Sept. 2. After registering for Yogi's Cave, you will get a special code to use in registering for Avtaars.

For the Avtaars webinars course,
Registration for
Live-Streaming
Of Yogi's Cave to Your Computer
Sept. 20-21, 2014
See more details about Live-Streaming Yogi's Cave at
Perpetual access to the video recordings is included in this registration.

Ask about live-streaming this class to your Yoga Community as a class for them.

With a $50 deposit,

you can make your

own payment schedule!

See our Cancellation and

Refund Policies at

$30 off "AVTAARS" 5 Webinar Course with Amandeep Singh, Aug. 5 to Sept. 2, 2014 when you first register for either the In-Person Yogi's Cave course or Streaming. Once you register here, you will be given a CODE that you can use when you register for the AVTAARS webinars at