Live-Streaming
on Your Computer!

Plus Access to the Video Recordings
Last day to register for live-streaming is Tues., Feb. 11

With Live-Streaming, you will be able to join our wonderful course in real time as you watch it in "real time"--the actual time that it is taking place right there on your computer screen! Believe me, the live-streaming and recordings carry the same incredible vibrations, so it is perfect if you are restricted from traveling to Espanola, NM at that time. This is the closest thing to being here with us! During our live-streamed course last year, Sada Nam Kaur's altar space where she as practicing along with us actually got a lavendar glow that you can see on the carpet during one of the meditations, that disappeared afterwards! See the photo she took.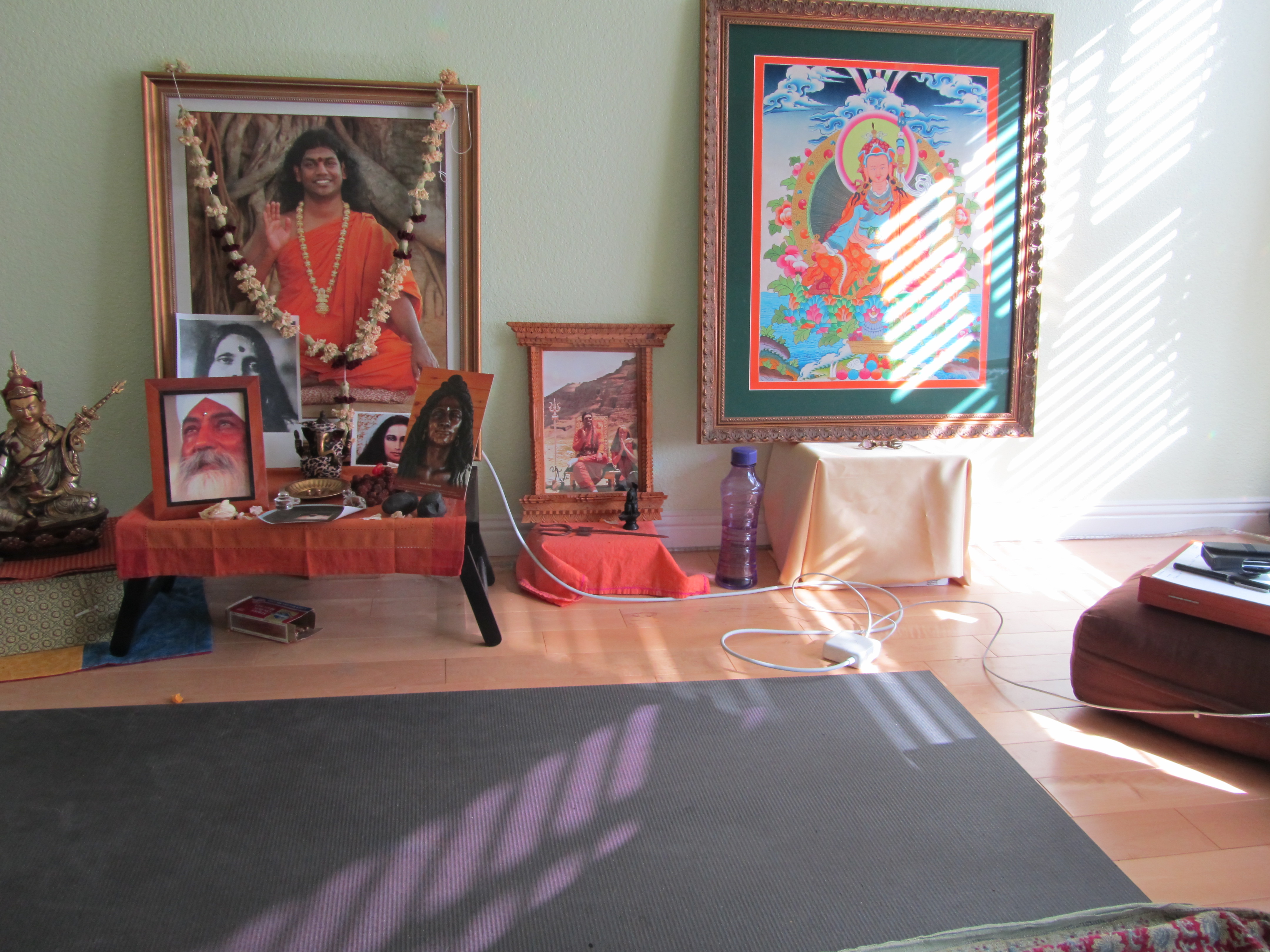 And of course, you will also be getting access to all of the Recorded Course Videos once we get them edited and up online, probably some time in March! We only offer access to these videos when you register for them full course in-person, or for with the Live-Streaming. Live-streaming is really a wonderful way to join this great Gathering of Yogis with Amandeep Singh from anywhere on our precious globe. You can view it on your computer, your iPad, or your iPhone.

LIVE-STREAMING GLITCHES

Now, in your experience with Live-Streaming, you may have seen that there are occasionally some unavoidable glitches in transmission due to complicated electronics that would be beyond our control. We will do our best to overcome that. But, dear Yogi, if that does happen, we wouldn't be able to give you any kind of refund because you will also be getting the recordings where you can view the whole course.

HOW IT WORKS

Once you register on the "BUY" button below, you will be taken to a special page that has a video window on it. Be very sure to BOOKMARK that page or save the web addess so that you can find it again.
When it is time for the course to begin--translated to your time zone, please click on that video window to gain access to the Live-Streaming! We will be taking breaks, including for lunch, and we will not be streaming the fire ceremony that will probably be on Sunday afternoon. But otherwise, we will be transmitting in the Mountain USA time zone (
click here
to translate that to your time zone) from about
Saturday, Feb. 15 from 9:30 AM to 5:30 PM
Sunday, Feb. 16 from 9 AM to 5:30 PM
Monday, Feb. 17 from 9 AM to 1 PM
All times are very approximate, but we will be announcing them during the course. We will break for lunch and take other breaks as well. Then Saturday pr Sunday afternoon, those present in Espanola will be involved in a Fire Ceremony, but that hour or so will not be live-streamed or recorded. It is a very private thing.

ACCESS TO THE RECORDINGS

Also on that page where you will find the video window, you will also find a link to a page where you can get directions to view these recordings on our Soul Answer Course Library Site. You won't be able to download them, but they will be available in perpetuity.

IF MORE THAN ONE PERSON WANTS TO VIEW THIS LIVE STREAMING
For instance if your friend wants to view this course with you, or perhaps you would like to create a whole weekend course at your yoga center, we would love to help you do this! With that, the first registrant pays full tuition, and then each one after that pays us 1/2 tuition. In that way, if you like, you as the organizer can keep the remaining 1/2 of their tuition. If you want to do this, please contact Siri-Gian Kaur at
sirigian@SoulAnswer.com
. We are trusting your integrity as a yogi to participate according to our guidelines!
| | |
| --- | --- |
| | |
The last day to register for live-streaming is Tues., Feb. 11.
$279

For Live-Streaming Sat., Sun., Mon (1/2 day) + Access to the Video Recordings

Regular

Tuition


If your credit card is from the USA, once to click on this "BUY" button, you may opt to pay by "Bill Me Later" in which you have 6 months to pay according to your own payment schedule, interest FREE!
$251

For Live-Streaming Sat., Sun., Mon. (1/2 day) + Access to the Video Recordings.

IKYTA Members

10% Discount

You get the same "Bill Me Later" advantages as above.