THE RELUCTANT HEALER
With Siri-Gian Kaur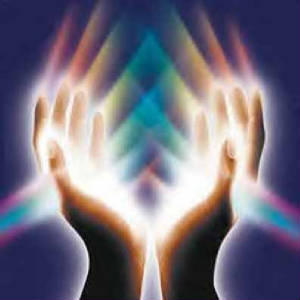 TELECOURSE
THIS COURSE IS FULL! No more registrations are being taken.
4 Thursday evenings, July 18, 25, Aug. 1, 8, in 2013.
6 to 7:30 PM Mountain Time, USA
To translate this time to your time zone, please go to www.SoulAnswer.com/time_zones.html .
The last day to register and get a refund is July 14, 2013
Longer, more in-depth course by Telephone Conference Call
With group e-mail forum, online text and recordings of classes. The energy and connection in these teleclasses is incredibly strong!
This course is available to participants all over the world—often with long distance phone charges only within your own country, rather than the USA.
Have you felt a deep down urge to be a healer, but perhaps harbor an undefined hesitation about that?
Would you like to become clearer about the process of healing and how you might participate?
Are you interested in consciously healing yourself for your own happiness, ease and Union with your own Soul?
Do feel a real need to serve?
This is where you start, Dear One!
In this course, "The Reluctant Healer," you will learn about what healing truly is and how the essence of facilitating healing in others is based in the foundation of your own deep transformation. As you heal yourself, you actually develop the energetic processing mechanisms that can be used by the Infinite Consciousness to assist others. Facilitating healing requires that you never stop healing yourself to create your own steadfast integrity!
In my experience, being a true healer doesn't just mean learning a technique or becoming initiated and applying it to someone else. This is a path of many lifetimes' of transformed experiences, which become the energetic "gems and jewels" that you most deeply share with another in a "personally impersonal" way as Yogi Bhajan would say.
So many of us in other lifetimes have been tortured and killed for living the Truth that flows through us, for healing others and for teaching others how to live directly from their own Soul, the essence of their own God Self, their personal Guru. No wonder we might feel a tug to do these things again, but our feet turn leaden when we consider pursuing our God-given Destiny.
In this course, you will learn:
What healing truly is; how to work with your karmas under the guidance of your Soul for impeccable healing.
What frozen energy blocks are, and how to recognize them in your own body and mind.
The essential roles of forgiveness, breath, mantra, releasing the hurt, with Divine connection and integration in the healing process.
How to raise and move the essential healing energy with Heart Breath, along with applying that experience in your life. Do not take on other's negative energy! Holding the healing space.
How to assess your own precious ego for its clarity, non-neediness, and stability as a necessary foundation to healing.
Listen to your own Soul to determine your Destiny, and questions about your course of healing. Practice your ability to remain steady in this Soul Dimension, a very real vibrational structure that is your Whole Life and is completely reliable.
Primary importance of your own dedicated daily sadhana in developing yourself as a healer.
Glimpse into a past life to understand and heal those old wounds that may be blocking you.
Gain personal support and understanding from your teacher and your classmates who are on the same journey.
Daily 11 minute healing meditation of Ra Ma Da Sa Sa Say So Hung for the duration of the course, plus develop a strong relationship with Guru Ram Das as your personal healing guide.
Siri-Gian Kaur has practiced as a facilitator of healing since 1992, and has lived the Kundalini/Sikh lifestyle since 1976. She uses healing energy/Heart Breath, intuition, guidance from Soul and other extraordinary Beings, regression therapy, kindness, love and sharp observation to unite with the healee as they move through the healing process together. And of course, every day is yet another day of personal and global healing with the support and guidance of Soul and our great Masters.
REGISTER FOR THIS FINE TELE-COURSE NOW!
$119

The last day to register and get a refund is Sat., July 14

Once you register, please be sure to BOOKMARK the page where you land. That is your homepage which contains all of your course contact information.