Holiday Emotions—Happy or Heavy?
Take charge of your feelings to create coziness this season!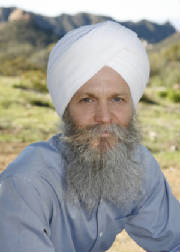 With GuruMeher Singh

Creator of the incredible "Emotional Liberation" course series!

This Tele-Class was presented Tuesday, Dec. 14, 2010

The Holidays are meant to lift our spirits, to feel holy. For many they have become a focal point of pain, but a simple change of approach to the Season can change all that. When the death of the old year and birth of the new one are upon us, if we answer the call to attend to unresolved issues, healing and genuine elevation of spirit occur. In this short workshop you will have the chance to safely explore any dark feelings the Holidays bring forth, with guidance on how to resolve what matters to you. When the work is done, the natural response is to genuinely celebrate!

Here is the link to the recording!